A Student who Paints
Linda Maldonado is a student from Pacifica High School. someone who is overall determined, understanding, kind to people, and an artist.
She believes, "I think it is very important to treat people with respect if you want the same in return."
She started drawing at a young age.
"I would always doodle and I liked drawing little cartoon characters, but as I got older, I got really interested in painting and now I do a lot more of that."
The feeling of relaxation and creativity when someone draws or paints and just expresses their feelings.
" There's no pressure when you do a painting because everything about it is basically up to you to decide and I really like that about it."
The feelings you express on a piece of paper can show a lot of people how you feel and the vision you see. Art can be shown in different ways and loved in many ways, one painting can show how the artist shows creativity. One of Linda Maldonado's paintings that she loves is a ballerina dancing,
"I did a painting In Ms. Alcala's class about a ballerina dancing.
That definitely would have to be one of my favorite paintings. There was so much that had to go into it and a lot of planning/mapping that I had to do before I could start the actual painting, but the end result was amazing because of it!"
Loving a painting is something but getting notice of your art and getting others to love it is even more better.
"I think it would be amazing if people noticed my paintings someday! I hope that can happen in the future, but for now I'm pretty happy with where I am with painting."
Ms. Alcala is an Art teacher from Pacifica high school. Their bond together is close to making people notice Linda painting.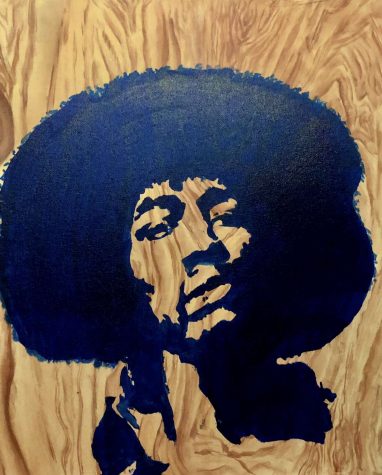 "Thanks to Ms. Alcala, I was nominated for a scholarship last year for my paintings! I am super thankful for her because I wouldn't have gotten that opportunity if it wasn't for Ms. Alcala seeing potential in my work."
To do all of these art needs supplies one of her recommendations is Hobby Lobby.
"Acrylic paint is pretty easy to find there and since that's what I paint with most of the time, I like to get my supplies from there".
Knowing how to draw and paint doesn't mean you will be an artist for life or it's your dream job or knowing what to do in your life.
"There's no concrete answer to this question yet, at the moment I want to get into nursing, but I am hoping to finally decide what I wanna do by the end of this year."