How this Senior Takes on life during COVID 19 by Emonee Sanchez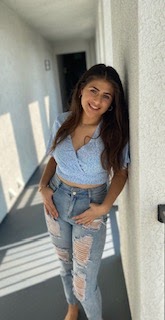 How this Senior Takes on life during COVID 19
Pacifica Triton Amanda Singh is currently a Senior and loves to be involved in her school. Despite the Corona Virus taking her senior experience away, she still tries to make her year as fun as possible. Whether it be going outside, playing sports, or talking to some friends, she just tries to keep herself busy.
"I hang out with my friends a lot, of course we made sure we were COVID free and safe" she laughed. "But leaving my house to hang out with them is the best, to just forget about the world a little."
According to Amanda she is doing amazing academically with a 4.0 gpa. Her academics always goes first, even with sports and work she always makes time to finish her work on time. With her favorite class she's taken so far being senior year English with AOB (Academy of Business).
"I am currently taking a Social Entrepreneurship class for AOB (Academy of Business), I'm also in CSF, and I am also taking two work experience because I started working the middle of last year" explains Amanda.
" I work at Urbane Cafe as a cashier and for Vector Marketing selling Cutco," she finished. "COVID made me able to get jobs and help support my family and myself with things I need."
She never struggled to pass a class. But she hasn't always had fairly easy classes.
"I struggle with math but who hasn't, I just always try my hardest to get the best grade I can," Amanda says.
She then explained that while distance learning hasn't been so easy, with bad Wifi connections to distraction it's been hard to learn new things.
"I feel like I have to teach myself these new lessons," she expressed. " I have four other siblings that do online school too. My mom went back to school, my grandma studies for the bar making it hard to do things including wifi."
Hard work and dedication to graduate is what's been keeping her on track. And this hard work paid off because she was accepted into Seattle University.
Life has been a whole 360 since the Corona Virus started in the middle of last year. And trying to " live normally" is very hard to do considering we can't do what we normally do anymore.
"During the pandemic I was afraid to go out so I would facetime my friends, but it wasn't the same as talking to them face to face" she proclaimed.
Summertime is always the best time to travel or hang out with friends, but not the summer of 2020. "I never got to experience and go to new places I planned because everything was shut down" she expressed.
"Stay At Home" has recently been the saying of this pandemic. But being at home can be boring, chaotic or even both. "I live with my 3 brothers, my sister, my mom, and my grandmother in an apartment," she shared. " And also with my uncle and aunt on holidays or breaks."
Seeing family everyday can become hectic because sometimes you want your own peace and quiet but that's been very hard this year.
"My family and I have a love hate relationship, one minute we're fine then the next we are down each other's throats," Amanda laughed.
I was fortunate enough to ask Amanda's grandmother some questions about her granddaughter and how she is doing with her busy schedule. "She doesn't struggle much and does have a bit of procrastination but what teenager doesn't," said Esther
Sports is what kept her busy and on the right track during her high school years. She has been in Track and Field for 2 years, Beach Volleyball 1 year, and Volleyball for 4 years.
"On the outside Amanda might seem the same as she was when she first came to Pacifica",said Coach France the coach for girls Volleyball. "But she has grown into a great young woman who overcomes obstacles without mentioning them nor shows the amount of effort she uses to complete her goals, She helped navigate her group through High School and I am sure she'll keep trying to help others throughout her journey after High School."
Volleyball tryouts are every summer during the month of June, and every Senior is always excited but sad for their last game for their Senior Night, but tryouts for the new year never came. Not knowing when Volleyball will start or be canceled was fearful.
"I thought the only form of me that I could get away from and let everything out was taken away from me," she expressed saden. Of course their season was going to be different this year her team was able to play against two schools. Their first game being against Oxnard and their last and her Senior Night being against Rio Mesa.
Being a High School Senior can be stressful but also adding a pandemic can make it even worse. But Amanda was able to hop through obstacles and learn new things along the way.
"I learned that I have full control over my life and as long as I want it, I will push myself to get it no matter how long it takes," expressed Amanda.
Seeing how her grandmother and coach talked about her, it seems as though Amanda has a lot of people excited to see what she accomplishes in life and are not worried because they know she can do it.
"COVID made me realize that something can get taken away from us so quickly, and to just live in the fullest," she finished.
To see how much a pandemic can affect somebody especially a fellow student is astounding, but to see her work through it and have an amazing support group of her family, friends, and teachers and coaches is great to see. And this is how a High School Senior Amanda Signh takes on life during COVID-19.
Leave a Comment