Fashion Is Not Exclusive by Emonee Sanchez
Fashion makes up everything. It depicts people's personalities. It also gives joy. When we wear a new outfit, it makes you excited to go out and maybe take some photos or two. There are also loads of different types of styles. For example, you have Vintage wear, Grunge, Cottage Core, Street wear, etc. We all like to get inspiration from our favorite celebrities we admire and sometimes from people we see just walking around town. So why not see what our fashion loving students at Pacifica High School have said about their style.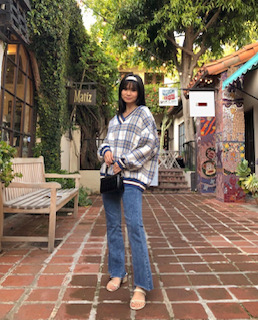 Introducing Kim Nguyen grade 12 (Instagram @tapiocapuddings) , I asked her some questions and here's what she had to say, " I use fashion as a form of expression, I honestly dress how I feel." Kim is also in charge of the Fashion Club at Pacifica (Instagram @phs_fashion_club for more information)." I like how fashion can be a physical representation of one's personality, and you can tell so much about a person based on the way they dress." Kim started getting into fashion when she was in middle school. " This was when I started experimenting with my look. I'll admit that my outfits back then were often…Weird" " But I'm glad I let myself try new things. This led me to my own styles which make me feel most confident today." I then asked her who her style icon was and why? "My style icon is Jennie Kim" Jennie Kim is a South Korean singer and rapper, known in the girl group Blackpink. " Her off stage looks are chic and preppy, but laidback at the same time. She makes every outfit look put together yet effortless at the same time."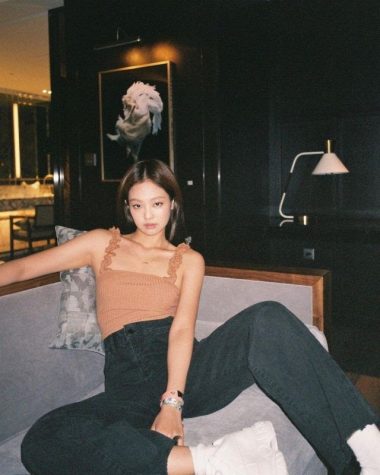 Here is a well, known Celebrity with gender less style. Harry Styles, he was known for being in the boy band One Direction. Since One Direction split back in 2015 and he then began his solo career in 2017. He began to work and wear men and women styled clothing, you can see him wearing nail polish and rings his signature look. Harry Styles has said that clothes should have no gender because then you are limiting yourself. He was seen in 2020 American Vogue on the front cover wearing a blue dress with a blazer. This was then seen as controversial.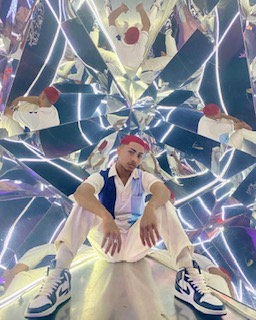 Quinton Coleman, grade 11 (Instagram @quintoncolemann), likes anything style related. Here is what he had to say about Fashion. "What I like about style and fashion is that everyone is associated with it, no matter if they consider themselves to be or not." Quinton is in the Varsity Track & Field and is in AOB (the Academy Of Business). He is also the CEO of Viscosity (Instagram @_viscosity) which is a black owned business that sells savoring fruit flavored candy. Quinton said it is the "perfect snack for all ages". He then continued saying "People can envision a sensation in their mind and cast it into reality… just creation itself is a crazy concept." To Quinton style and fashion is somewhat an art form anyone can do. "I like Kanye West's Clothing, but I don't have a specific style source." Kanye West is an American rapper, producer, and fashion designer. Known for his fashion line Yeezy and his 31 albums and his newest Donda. " I can get inspired by a celebrity or even a person walking across the street. I grasp inspiration from various people, places, things or within me. People have got to realize that it's everywhere. Be your own." His shopping range goes anywhere from the Topanga mall to the Thrift store. " If you like it, buy it" he explains, "If you have a strong sense, you should know that it's possible to make something out of anything." Quinton then explained that his style and fashion changed when he realized it's all about change and evolving. "How do you expect to catch eyes when you are trying to fit in." "It's important to individually differ from others in a way, without force," Quinton lastly explained "No successful person is mediocre."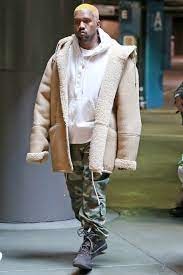 Emma Chamberlain is a Youtube creator and CEO of Chamberlain Coffee. On her youtube channel we see a variety of videos like Cooking with Emma, Vlogs, Fashion, etc. With her creative personality she captures about 9.9m subscribers. She is very known in the social media world for posting amazing outfits on Instagram, thus making her the brand ambassador for the high end fashion brand Louis Vuitton. You can see her rocking a green pants and trench coat with a white blouse and shoes to an off the shoulder blacktop and a pair of red knit pair of pants.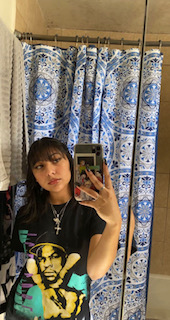 Introducing Brenda Murilla grade 12 (Instagram @_brendamurillo_). I began to ask her if she knew when she started getting into fashion. "I got into fashion in summer 2019, that's when I started experimenting with looks." She then carried on, "I like fashion because it gives me something to be unique and a way to express myself." Brenda is a Varsity Volleyball player and in AOB (the Academy of Business). She then explained who her style icon was. "Kurt Cobain would be my style icon." Kurt Cobain was an American singer-songwriter and musician. He was known for being the front man of the rock band Nirvana. He sadly passed in 1994 at the age of 27. "He gives me 90s grunge alternative vibes and I just really dig it." She also gets her clothes from Depop, Hot Topic, H&M, and thrift shops. ()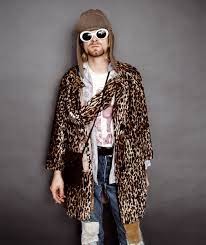 Fashion and clothes are not exclusive. It's for everyone and anyone. It's a way to have fun and it shouldn't be taken seriously. Dress the way you want, who cares what other people think, be your genuine self. Fashion is changing. It happens throughout the year so don't be afraid and go ahead and wear that new top you got because you look amazing.