Mother's Day Gift Ideas
Mother's Day is a day of celebration to honor mothers, grandmothers and great grandmothers for their contribution to family and society. A way to show your mom how much you care for is by getting her a gift! Even though your mom might say she doesn't want anything for Mother's Day, it'd be nice to give her a thoughtful gift to show her how much she means you.
1. A homemade card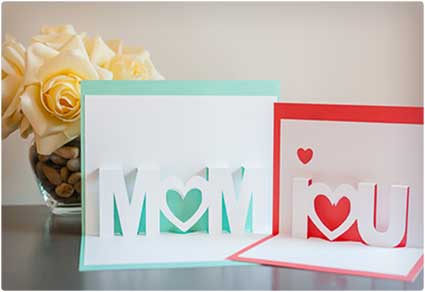 You can't go wrong with gifts that come from the heart! There's nothing more heartfelt than a homemade card.
Something you put effort in and dedicated time to is something she's sure to appreciate.
2. Making her breakfast in bed
You could bring her a bagel and she'd STILL love it. Anything on a silver tray looks yummy! The possibilities are endless!
3. Flowers
Flowers are cool, pretty and lovely!
4. Paper Flowers
Flowers are cool and all but with paper flowers they're sure to last forever!
5. A DIY bracelet
Spoil your mom with something she could wear every day!
6. A gift card
You could buy a gift card basically anywhere! Load up that card with a generous amount and bam! A generous gift for the generous woman who put up with you for all these many years.