TECA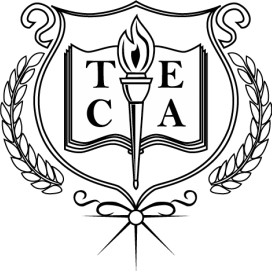 "Building leaders, changing lives."
What does TECA stand for?
Teaching and Educational Careers Academy
What is TECA?
TECA is an academy that prepares you to become teachers, but you do not HAVE to become a teacher. Through TECA, you'll explore related careers in Education, Recreation, and Human Services.
So if you're aiming to be a social worker, psychologists coach, speech language pathologist, counselor, etc. TECA is the academy for you!
What you can expect from TECA?
You can expect an annual Field Day where you'll get to do a lot of fun activities that have to do with team-building. You'll be going hiking, camping, visiting colleges and museums plus many more fun events!
The only downside of being in TECA is that you won't be able to take the following AP/HONORS courses:
Sophomores:                           Juniors:                             Seniors:
English                                       English                             English
Biology                                   U.S. History
World Civ
TECA is the only academy that completes your computer literacy that is required in order to graduate. TECA is also the ONLY academy that gives you the opportunity to gain certification and get a job as a paraprofessional directly out of high school.
Like all academies you'll be taking the required UC/CSU A-G courses that demonstrate to colleges and universities your commitment to education.
But one thing that is for certain though is that if you have a passion to work with kids and to be a part of a group of people who work, play, and learn together, then TECA is the academy for you.
Check out this website for more information!