Matched At Stanford
Hang on for a minute...we're trying to find some more stories you might like.
Out of the 15,000 students nationwide who applied to Questbridge, one of Pacifica's very own was awarded a full-ride scholarship to Stanford. The campus has been swarming with news about the recently admitted Stanford undergraduate, Marco Vasquez.

QuestBridge is a well-known funding organization available for students who plan on attending college after high school. Although the program's requirements eliminate the majority of those who want to apply, the process of being admitted is extremely competitive.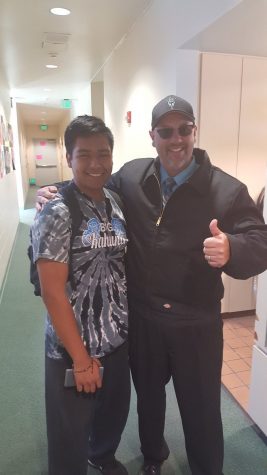 "I was even doubting the possibility of being chosen as a Finalist." Vasquez admitted when asked if he anticipated the end-result.    

Having only known about the scholarship opportunity prior senior year, Marco Vasquez was urged by Mrs. Castellanos to complete the application, and with the motivation of his Upward Bound mentors and teachers, he was able to complete the application. Initially wanting to be admitted to MIT and Columbia, the high school senior was not disappointed with the chosen university.
"My initial reaction was disbelief and it quickly turned into crying out of joy." Vasquez recounted as he told his thought process at the time of the big reveal. Surrounded by his peers in a crowded classroom during lunch, the burst of excitement got the best of him and the whole room went into a state of celebration. This feat has been only attained by a few in Pacifica History and he has been recognized for his achievement school-wide.
Marco Vasquez will be attending Stanford University
in the fall of 2017 as a Mechanical Engineer Major.
His advice to underclassmen: be a well rounded scholar, join clubs and activities that you are passionate about and be consistent with them.